UK Drive: Aston Martin's Vantage ticks all of the performance car boxes
11th March 2019
• 0 Comment
What is it?
When the previous-generation Vantage departed, the news met with a good degree of sadness from the motoring world. It had been, after all, the short, snappy and almost endlessly characterful car that Aston had been crying out for – both the naturally-aspirated V8 and V12 models alike.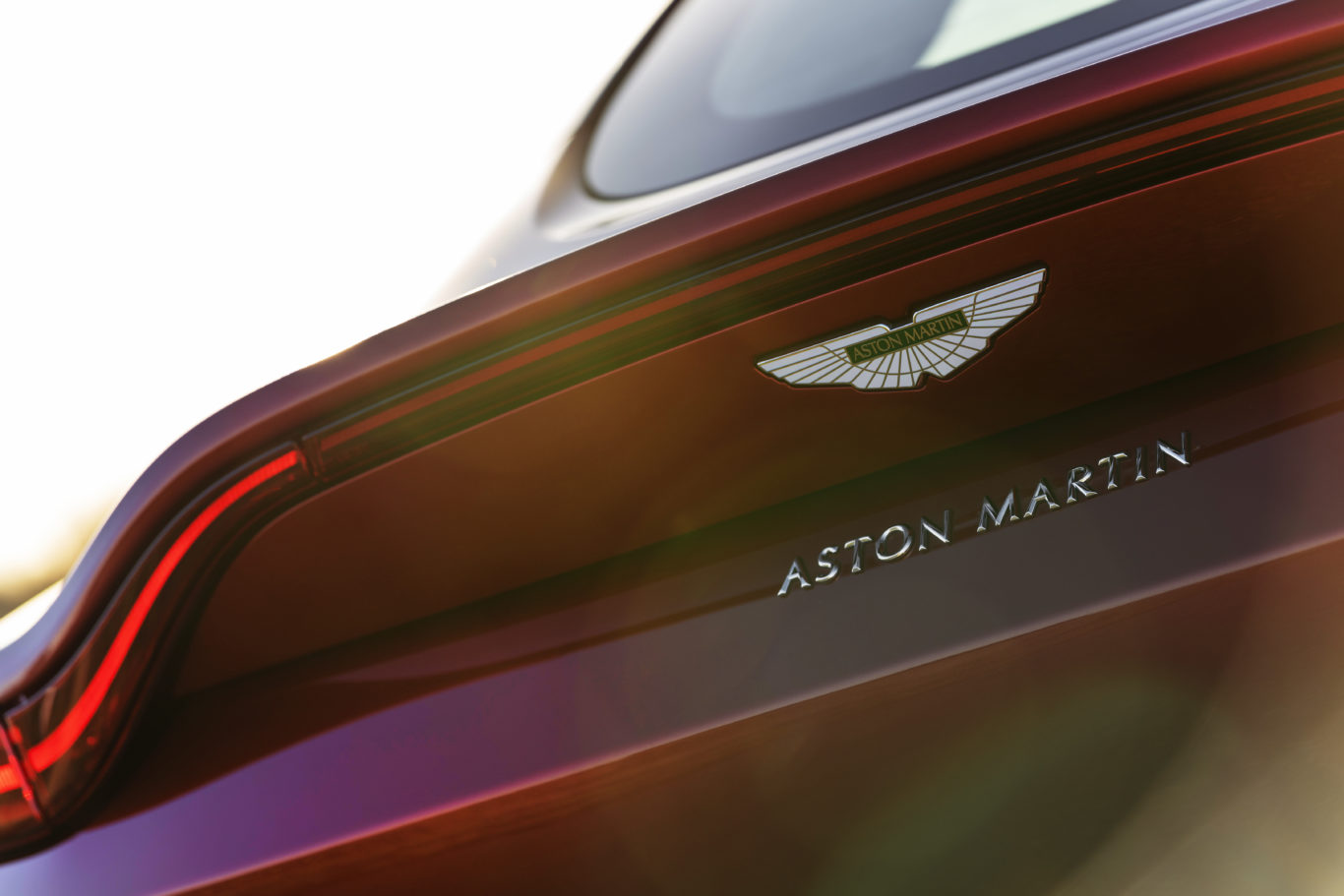 So when this latest version arrived packing engines and technology sourced from Mercedes' performance arm AMG, many thought that one of Aston's most beloved models could have changed into something that wasn't so much of, well, an Aston Martin. We've been out in the Vantage to see if the spirit of the older car remains, and how much has changed.
What's new?
There is a wealth of new features aboard the Vantage. First and foremost, there's the engine – though we'll look at this in more depth shortly – and the utilisation of a new electronic differential too, which is the first time this has been used in an Aston Martin.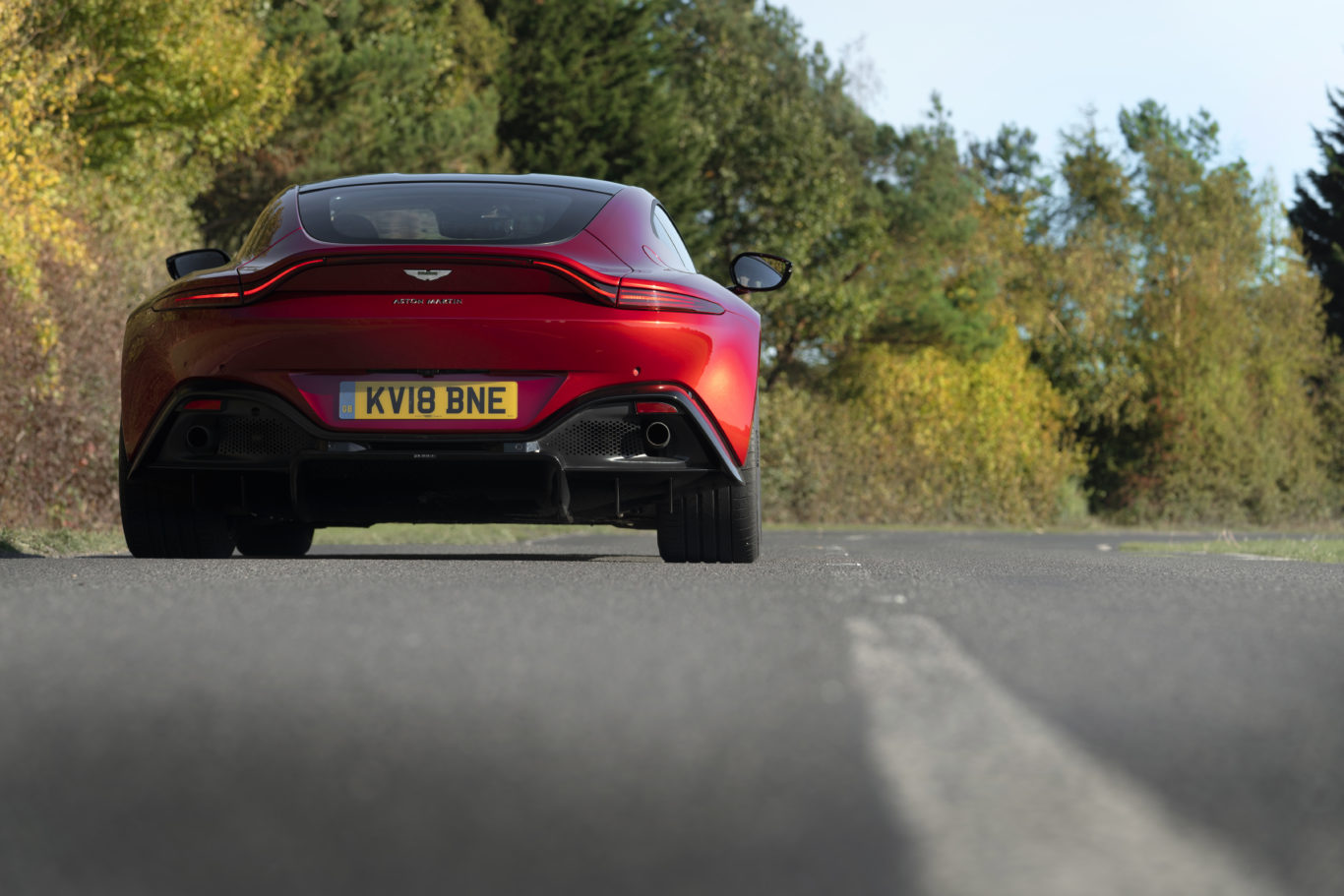 The whole car sits on what is effectively a shortened version of the aluminium chassis used in the larger DB11, but it's been sharpened and honed to ensure that the Vantage delivers a more focused drive than its larger GT stablemate.
What's under the bonnet?
The Vantage uses AMG's now famous 4.0-litre twin-turbocharged V8 engine, which is the same as you'll find in the likes of the Mercedes-AMG C 63. Here, it produces 503bhp and 685Nm of torque, sent to the rear wheels through an eight-speed ZF automatic gearbox. Aston claims 0-60mph in 3.5 seconds and a 195mph top speed, and 27.4mpg and 230g/km CO2 are acceptable economy figures for this type of car.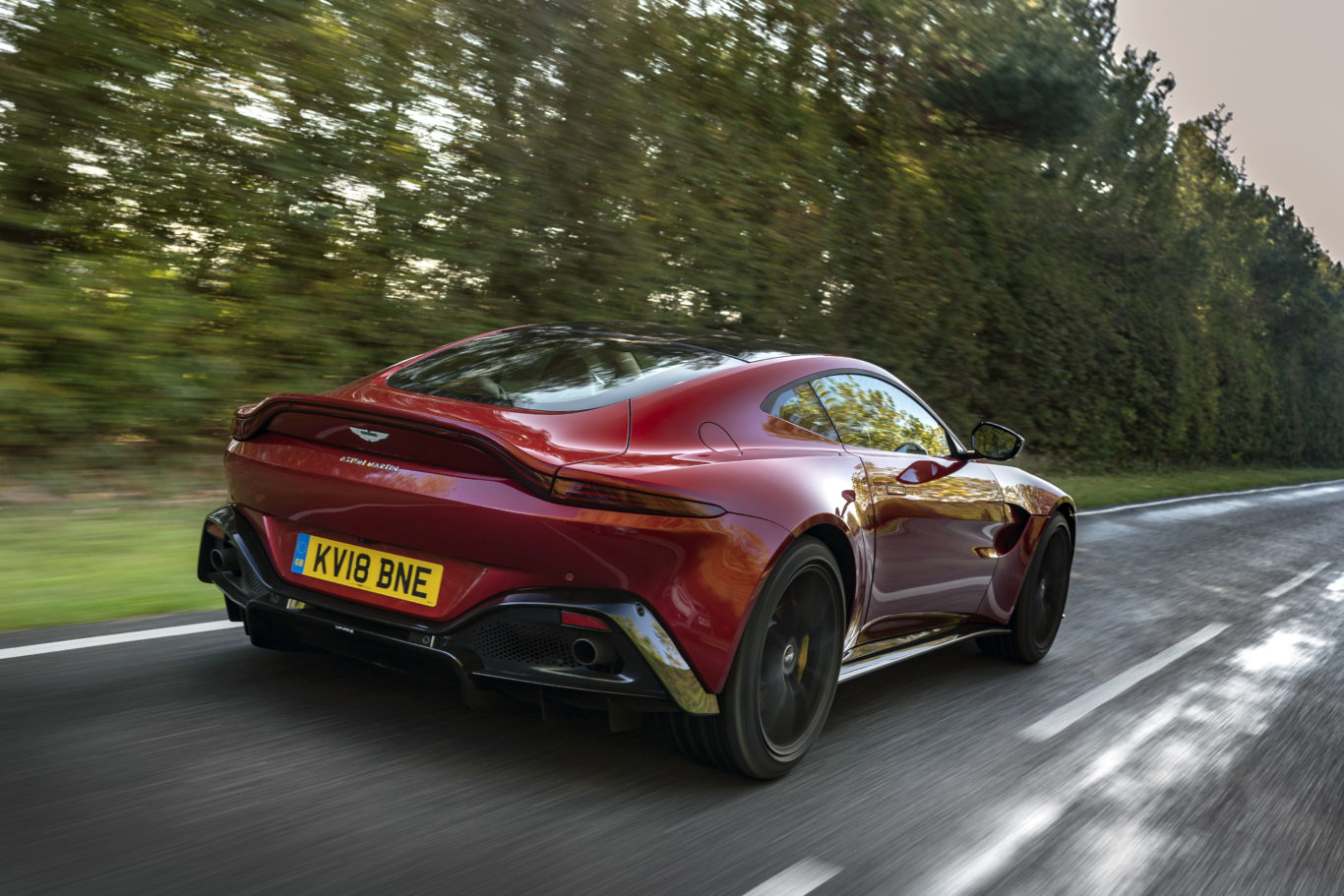 Aston has also fitted the Vantage with its latest adaptive damping system, allowing the driver to tailor the suspension setup to their liking. Sport, Sport Plus and Track driving modes allow quick changes to the car's character too, sharpening throttle responses and adding weight to the steering as you move through them.
What's it like to drive?
It's only when you get behind the wheel that you can find out how effectively the AMG-sourced engine has been integrated into the overall Aston Martin experience. The in-gear performance is astounding, with third and fourth cogs giving close to silly amounts of acceleration. It may not be the quickest sports car out there, but it feels more than fast enough for UK roads. The engine note is angry, with every blip of the throttle or gearchange accompanied by a bark, crackle or pop.
The steering is one of the standout areas. Accurate, well weighted and beautifully judged for a road car, it gives a very clear idea of what the front wheels are doing. Then there's the traction. The new electronic differential allows the car to rotate round corners beautifully, but without the fear of it launching into snap oversteer. The traction control isn't too intrusive, either.
How does it look?
Though the Vantage may not look like a stereotypical Aston Martin, its short, snappy design is a real head-turner. Particularly when finished in our test car's 'Cosmo Orange' shade – a £6,995 optional extra – it's a hard car to ignore. It just looks so fundamentally right on the road, and is an impressively fresh evolution on the way its predecessor looked. Our test vehicle featured a variety of 'Q' styling touches (Aston's in-house customisation department), including a gloss carbon fibre roof and matching side gills, which only helped the overall look of the car.
Is there anything we'd change about the way the car looks? Probably not – though a few people did comment that its transparent mesh front grille left the nose of the Vantage looking a little unfinished.
What's it like inside?
Much like its underpinnings, the cabin of the Vantage uses several Mercedes-sourced items as a result of the firm's partnership. The main infotainment system is the most notable one, and though it may be Merc's previous-generation tech, it still works well and is easy to navigate.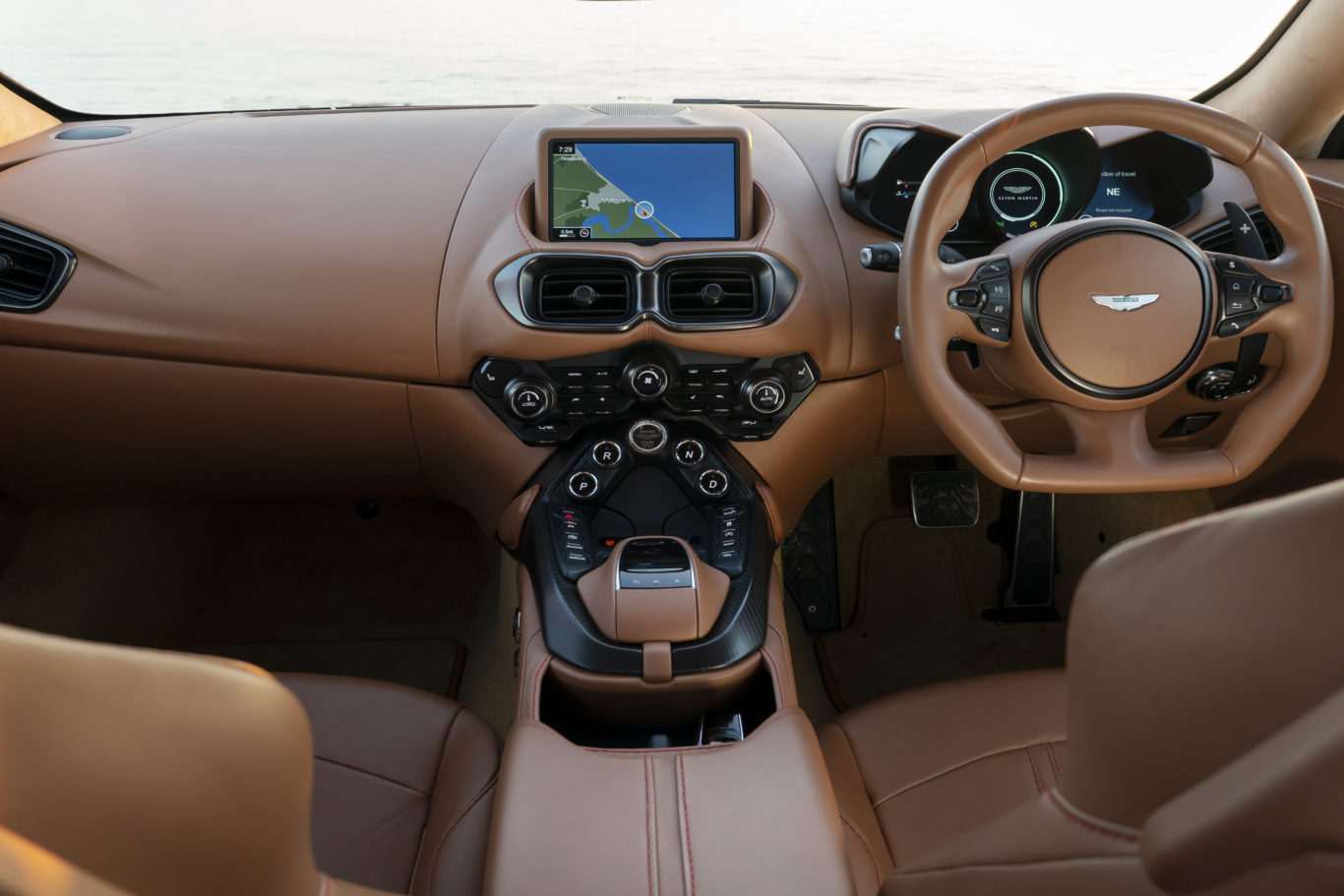 Elsewhere it feels cluttered. There are simply too many buttons of too many different sizes, and it makes changing certain settings more of a hassle than it needs to be. The driving position is absolutely spot-on, though; however, the high sill line does make driving the car at lower speeds a touch tricky.
What's the spec like?
The Vantage starts at £120,900, and for that you get the Mercedes-sourced infotainment system, a full complement of speakers and satellite navigation fitted as standard – though you'd expect these given the price.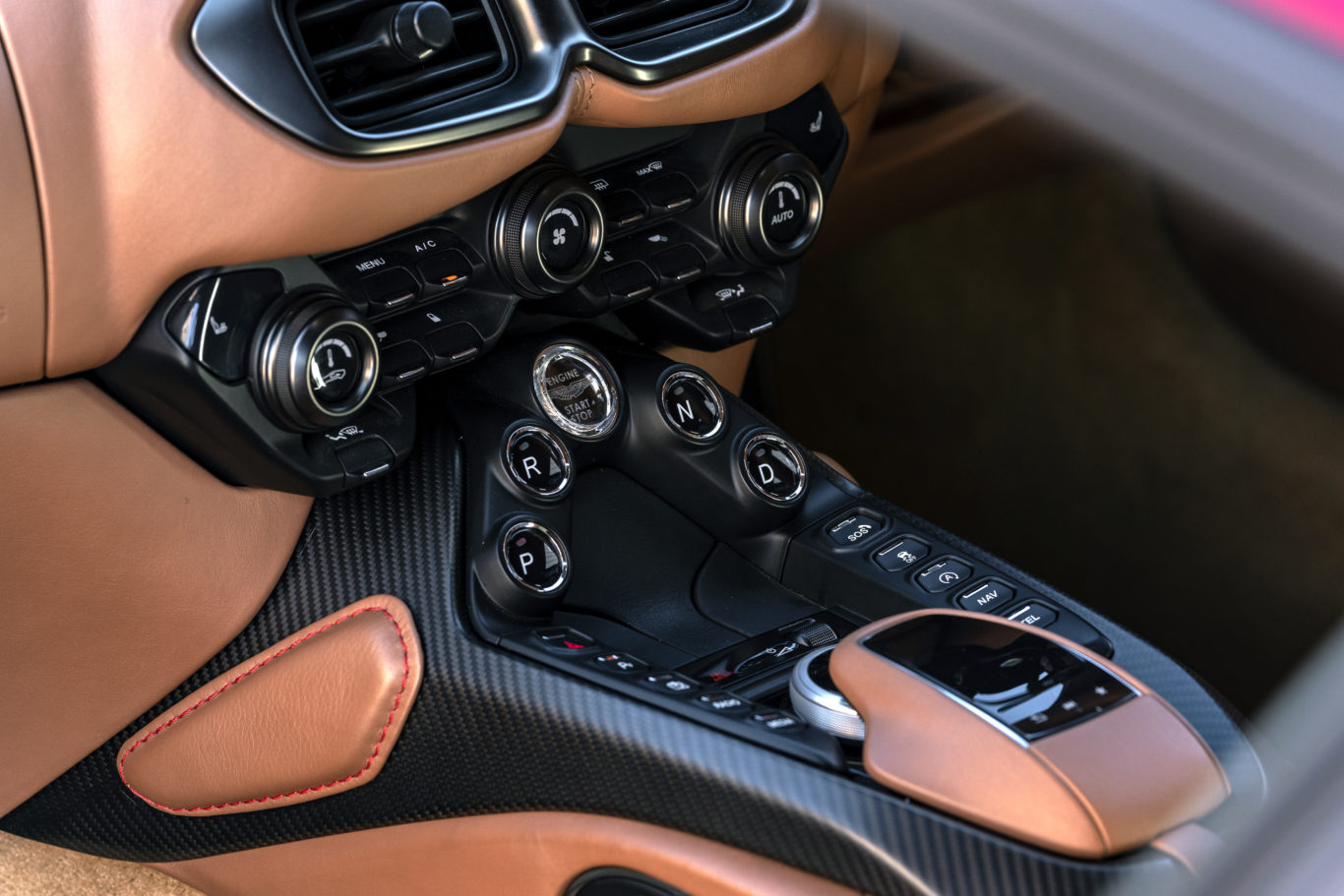 Our test car benefitted from a series of packs, with the Sports Plus Pack adding sport seats and an upgraded steering wheel, and the Tech Pack fitting keyless entry, cruise control and blind spot monitoring system. These, with a smattering of Q options and upgraded alloy wheels pushed the car's price up to a considerable £164,125. Should some of the added extras be fitted as standard? Definitely, considering the starting price. But go easy with the options, and you'll not be left wanting for too much more.
Verdict
The Vantage may take on some truly accomplished rivals – the Porsche 911 and Audi R8 V10 being two notable mentions – but it's able to keep its head kept firmly aloft in the face of them. Though it may not have the razor-edged driver involvement that you get from Stuttgart's finest, it counters with plenty of drama, performance and character. We'd argue that with options its price is pushed a little too high, but at its £120,900 base price this is one competitive sports car – and a true complement to Aston's range of road cars.