See it at the show – The Lamborghini Evo
16th April 2019
• 0 Comment
Lamborghinis hotly anticipated replacement to the Huracan, the Evo will be making a big noise at this years Leasing.com London Motor & Tech Show.
Courtesy of HR Owen, who will be officially representing Lamborghini at the show, this will be many peoples first chance to see the Evo in the flesh, having only been released in January of this year, another reason to  GET YOUR TICKETS NOW.
The car has received massive praise throughout the industry, and HR Owen will not only be bringing along the Evo for their stand, but will also be featuring one in our Live Arena, giving visitors the chance to actually hear the car being "given some beans" around the arena!  After all, the looks are only half the story when it comes to any Lamborghini.
The Huracan Evo gets a bold new styling package which takes cues from the flagship Performante model, as well as more power. It sees a new diffuser, taillights and a high-exit exhaust all added to the car, giving it a far more aggressive appearance. Even the underside of the car has been extensively styled to improve aerodynamic efficiency.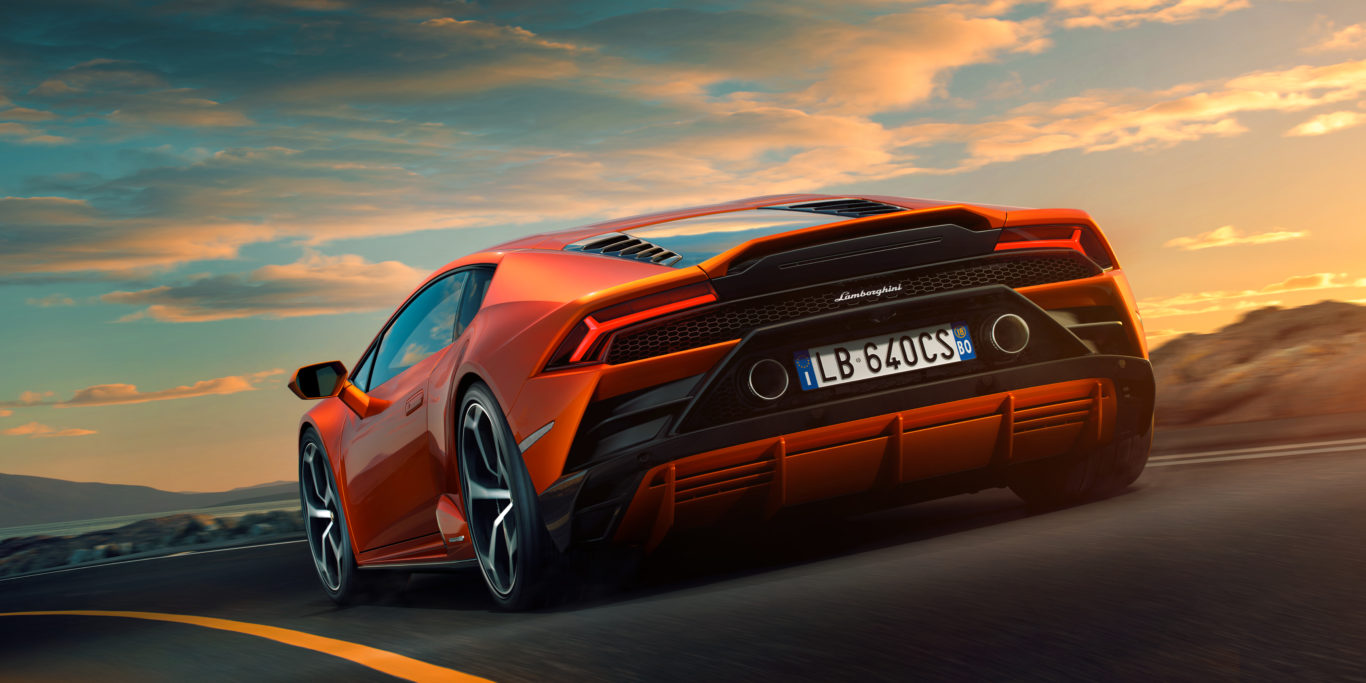 The Huracan Evo's performance has been boosted over the previous car too. Power is now up to 631bhp – an increase of just under 30bhp over the old car – and it'll hit 60mph in just 2.7 seconds. Drive comes courtesy of a naturally aspirated 5.2-litre V10 engine, and Lamborghini claims that the Huracan Evo will hit over 200mph flat-out.
It features both rear-wheel steering and torque vectoring for enhanced cornering abilities, while Enhanced Lamborghini Dynamic Steering (LDS) gives greater responsiveness in the bends. It means that the Evo has improved low-speed agility as well as excellent high-speed stability.
Inside, the Huracan Evo benefits from an 8.4-inch colour touchscreen, which features multi-finger gesture control and Apple CarPlay, as well as traditional functions such as satellite navigation and media controls.
Lamborghini quotes the new Huracan Evo's price in the UK as £165,256, excluding retail price taxes.
Don't be left disappointed, CLICK HERE to get your tickets to the Leasing.com London Motor & Tech Show now.